Building Worlds.




Creating Experiences.




Telling Your Story.
Bright Immersive is a digital immersive specialist – not a just Virtual Reality or Augmented Reality app developer.
We design and create immersive experiences as tools for effective communication, for PC-linked and standalone VR headsets.

We're here to help you bring to life your vision or story by creating compelling digital immersive experiences.
​
Immersive technologies may be relatively new, but the core principles of effective communication (storytelling) in a 3D space can be traced back to the earliest theatre performances and sculpture exhibitions in Ancient Greece.
​
It's our appreciation of these principles and insight pulled from many sources: the arts, psychology, marketing, VFX, combined with our immersive technical skills, that makes us unique.
​
Bright Immersive offers a range of services including:

Immersive strategy

Story development, scripting

VR experience design and build

Marketing and promotions
We also use the latest technologies to bring your stories, environments and products to life in a cost-effective and efficient way, including:

3D design, traditional and in-VR modelling and animation

LIDAR scanning

Photogrammetry (example below)
We will help you to create your immersive experience using the latest game engine technology, to ensure you visitors enjoy a high quality experience.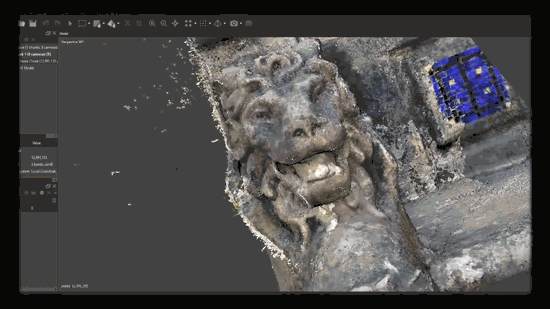 Collaborate with Bright Immersive
Bright Immersive is the 1st UK-based company to offer dedicated and holistic immersive web design services.
​
Established by award-winning business communications specialist Ben Wilson, we enable organisations -- like yours -- to get ahead and take advantage of the exciting opportunities being created by new web-based augmented and virtual reality technologies (WebXR).
​
To see an example of Ben's WebVR work, check out the Bright Immersive virtual theatre tour or see About for more background info.
Bright Immersive is proud to be part of Immerse UK, the UK's leading immersive technology network, which ensures all our clients benefit from the latest insight from the growing immersive industry.
We're also the first official Arts Award Supporter dedicated to developing the next generation of immersive digital artists.
What makes digital immersive content so powerful?
When compared to other forms of online marketing communications, study show immersive experiences deliver:
Deeper emotional engagement
Higher levels of influence
Want to find out more about how Bright Immersive's consultancy services can help your business?

Call us, email or use this form.
We look forward to hearing from you!